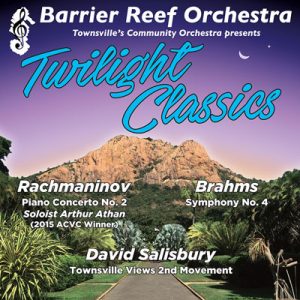 We are thrilled to announce that last year's instrumental winner, Arthur Athan (piano), is returning to us to perform with the Barrier Reef Orchestra this month! He will be playing Rachmaninov's spectacular Piano Concerto No 2 as part of the BRO's Twilight Classics Concert on 17 July. A concert not to be missed.  Tickets available at Ticketshop
We are proud to provide an opportunity for teachers and students in Townsville by extending an invitation to have Arthur conduct a Master class whilst he is here in Townsville on 15 July..  The masterclass on  will feature six talented piano students.
For further information about the masterclass call Robyn on 0419 854 561.