We are very pleased to welcome two new sponsors to the Australian Concerto & Vocal Competition.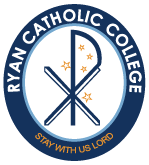 Ryan Catholic College have generously offered a Kawai grand piano and two uprights for use in this year's Competition.

The Cathedral School of St Anne & St James have offered the support of a further grand piano if needed.
We also must acknowledge the in-kind support of Theme & Variations Piano Services who have provided us with the grand pianos used in the competition for many years.  Due to a change in their circumstances, the level of support provided in the past is no longer possible, however they will continue to support the competition by providing a piano technician to care for our pianos for the duration.