The Australian Concerto & Vocal Competition offers a unique opportunity for emerging musicians to be stimulated and extended. Held annually in Townsville it attracts musicians from around the world to perform works from concerto and opera repertoire in sections for vocal, instrumental, and school ensembles.
Its prestige as a national event is now well established with many of our Open instrumentalists being finalists and winners of the ABC Symphony Australia Young Performers Awards.
The Competition adjudicators are recognised both nationally and internationally for their expertise and interest in encouraging musical development.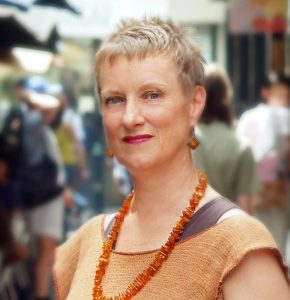 The president and committee of the Australian Concerto & Vocal Competition are pleased to announce a very special addition to the competition this year: a Vocal Masterclass featuring entrants from the competition. Ms Merlyn Quaife AM, our adjudicator from Melbourne, will conduct the public Vocal Masterclass on Monday evening 19th July, starting at 6.30pm. The venue will be C2 at Townville Civic Theatre. All vocal entrants who are not finalists are eligible and any vocal entrant who would be available are asked to indicate their availability when checking in. The adjudicator will then select five entrants to participate in the masterclass. Maryleigh Hand, official specialist vocal accompanist, will be available for those who have entered that she has already accompanied. The public is invited to attend this event and it is hoped that many local teachers and students will be in the audience.
Townsville artist, Anne Lord, has provided Water Willow – Survivor as the prize for  ACVC's 40th Anniversary Raffle. About Water Willow – Survivor Anne says: "In 2003 I went out to the property in north west Qld where I grew up and did a series of drawings of the native or indigenous[1] trees along the creeks. The Water Willow – Survivor is an Australian three, and one of those drawings made into a Fine Art print or Lithograph. I took the metal lithography plate out to draw onto directly like a plein air drawing or painting, as the details could not be remembered or referenced from any photograph. This meant that the drawing was directly influenced by the environment.At that stage it was hot and dry. I took water, grained metal plate and drawing materials with me to accomplish this work. Each drawing was done at the same time of day say from 9:00 to 10:00 am., over a few days at least. The area was in drought. The trees along the creeks are hundreds of years old and to see a young native tree emerge on the creek bank is a delight. I called the series Survivor Trees because that is what these trees local to the region do. I love the way they make shade in a place where there is little shade." Tickets will be available for sale at all competition sessions. The winning ticket will be drawn at the Instrumental Gala Concert on Tuesday, 20th July.
Thank you to our Sponsors and Partners