17 - 21 July 2024 - Townsville Civic Theatre
Keep and eye on this page. 
2024 information will be uploaded as soon as it becomes available.
Richard McIntyre, OAM, is considered one of Australia's leading Chamber and Orchestral instrumentalists of his generation, Richard has enjoyed a long and highly successful career as bassoonist, conductor, educator and arranger. His many and diverse endeavours include 10 years as
Read More »
Merlyn has performed opera, oratorio, Lieder, chamber music and contemporary music to great acclaim throughout Australia and Europe. She has also performed as soloist with the Singapore Symphony, Hong Kong Philharmonic and the Voronesz Philharmonic in Russia. She has appeared
Read More »
Sarka Budinska-Boxall (Vocal Accompanist), Crystal Smith – Brisbane, Ingrid Sakurovs – Sydney, Calvin Bowman – Melbourne
Unfortunately, Calvin Bowman has had to withdraw his services for the 2023 competition due to ill health.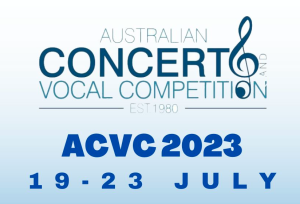 Ms Ingrid Sakurovs has been a staff member at the Sydney Conservatorium for more than 15 years, where she works
Read More »
Sarka Budinska is a graduate from the Academy of Performing Arts in Prague, Czech Republic. During her studies Sarka collaborated
Read More »
Crystal Smith is an emerging young pianist, having recently completed her Masters of Music Research at the Queensland Conservatorium Griffith
Read More »
Thank you to our 2023 Sponsors and Supporters
Ms Dinie Gaemers
Beth Honeycombe
Siobhan Patrick

Ed & Louise Burke
Jacinta & Paul Payne
Anne Brook & Alan Stephenson
Martin's Piano Tuning & Repairs
Ines Tapiolas Nominees Pty Ltd